Your House-Closing Timeline: A Step-By-Step Guide | Omaha, Nebraska
June 7, 2021 | Posted by: Jack Shotbolt
The process of buying a house can be quite exciting. However, the process is laborious, and it can also be nerve-wracking, especially if you do not know what to expect at what stage. The process is long, and it involves multiple steps that have to be followed before closing a deal. In real estate, closing occurs when the final documents are signed to transfer property ownership from a seller to a buyer. Although every real estate deal is unique in some way, below are the general steps and timelines that you can expect once your offer letter has been accepted.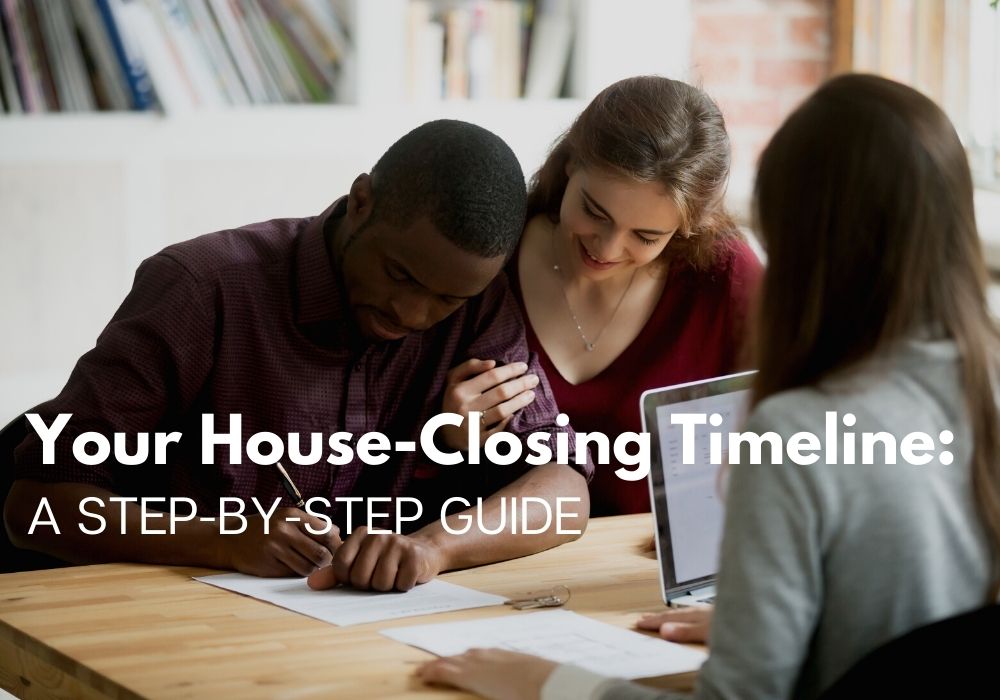 Negotiating the Offer: 1-3 days
Once you have found a house that you like and made an offer, the seller is going to review the offer and make a counter-offer. The negotiation is can take up to three days, and it should cover issues such as the closing day, the moving day, the escrow deposit amount, the inspection, and what is included in the purchase.
Escrow Deposit: 5-10 days
Once you have reached an agreement on the offer, you need to submit your earnest money deposit, also known as the good faith deposit. The money is meant to assure the seller that you are indeed interested in buying the property. The money will be held by an independent escrow agent, not involved in the transaction, and this will ensure that your money is safe even if the deal falls through for some reason.
Title Search and Title Insurance: 10-14 days
A title search is meant to assure the buyer that a house belongs to the person who is selling it. The search will also enable you as a buyer to determine if there are any issues with transferring the property. Title insurance is meant to ensure that the buyer is protected against financial losses that may occur when issues, such as unpaid property taxes, are discovered later on.
Home Inspection: 1 Day
After agreeing to sign the final offer from the seller, you need to schedule a home inspection as soon as possible. A home inspection is often seen as optional, but it is absolutely important. It will enable you to learn more about the house you are about to buy. If the home has some minor defects, you can request the seller to do the necessary repairs before you can close the deal. If you are not sure of what you need to consider during a home inspection, you can ask for your realtor's assistance.
Finalizing the Purchase Agreement: 1- 3 days
Once you have seen the house and you are satisfied with its condition, you can go ahead with finalizing the purchase agreement. The agreement must be signed by both the home buyer and seller.
Completing Your Mortgage Application: 1 day
After signing the purchase agreement, you need to make an appointment with your loan provider to complete your mortgage application. Your loan officer, who is most likely a mortgage professional, will help you with the necessary paperwork and ensure that your application is promptly sent forward for final approval.
Ordering an Appraisal: 5 to 10 Days
After completing the mortgage application, the lender will need an appraisal on the property to determine its value. The mortgage company needs the results of the appraisal to determine if the mortgage is acceptable. Therefore, once the appraisal is done, your loan is going to move a step closer to getting approved.
Receiving the Final Loan Approval: 2-4 weeks
Once you have submitted your mortgage application, you can expect a final loan approval within a month. After receiving the approval, you can start the countdown to the closing date.
The closing day is going to be a big event. Once all the checks have been submitted and all the necessary documents signed, the house is going to be transferred to your name, and you will officially become a proud owner of a new house.
The Bottom Line
As you can see, the process of closing a real estate deal is quite long. The good news is that if you know what to expect at every stage, there will be nothing to be nervous about. But even before you can even start shopping for a house, you need to get a mortgage preapproval. This will help you determine how much mortgage you can afford based on your assets, disposable income, and credit score. It will also help you know the category of homes you should be looking for, depending on their market prices. Get in touch with a reliable realtor or mortgage professional for more information on what to expect.
If you are looking for more details on VA Home Loans, FHA Loans and Self Employed Mortgages, contact me today! Working for you to save you time and money on your next Mortgage in Omaha, Lincoln, and all across Nebraska!
Goodbye Paperwork.
Hello Quick Approval.
Save Your Time & Apply Online. Competitive Market Rates.