Things To Look Out For When Viewing A Property
April 21, 2021 | Posted by: Jack Shotbolt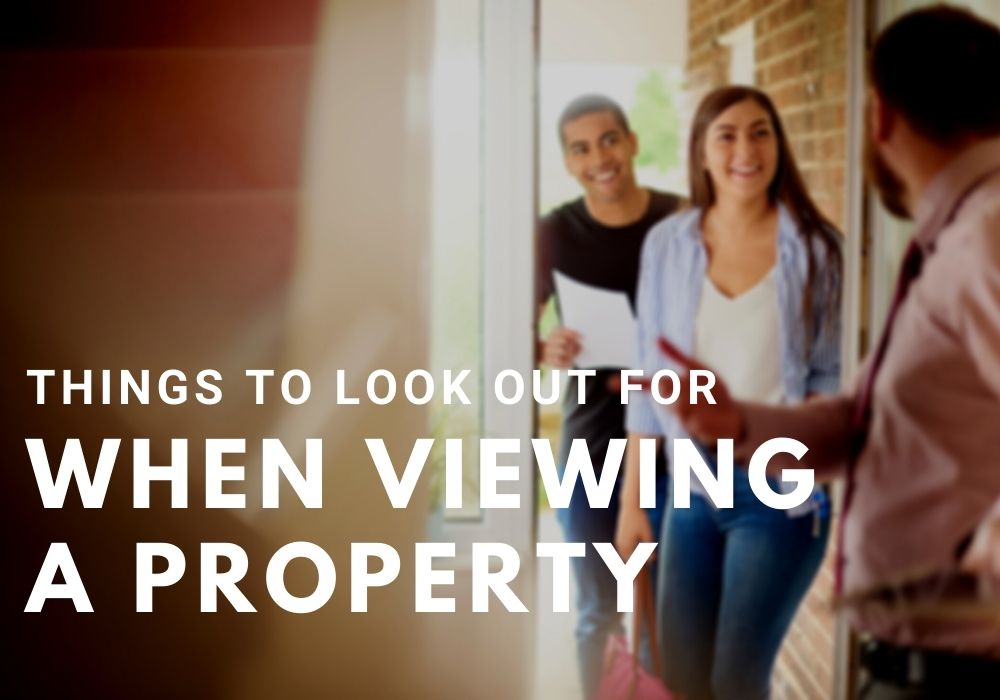 Becoming a homeowner can be quite an exciting experience; however, house hunting is not a process without challenges. Depending on your personal preferences, needs, and budget, you need to carefully consider the available offers and settle for the one that makes sense to you. After consulting with a mortgage professional, touring the available houses is the next important step to take before you can make any financial commitments. While you may be clear on what you want or don't want, it is possible to get over-excited when touring a house and forget to consider the things that matter most. Below is a rundown of the important things you should look out for when viewing a property.
Roof Condition
The roof is one of the most important parts of a house; therefore, before you decide to buy a home, you need to consider the condition of its roof. Carefully look at the ceiling to see if there are any signs of leaks. You can also try to look for any signs of missing or curled shingles from the outside. If you are buying an old house, the need for extensive roof repairs or replacement might cost you a fortune; you need to be convinced that the roof is in perfect condition.
Unpermitted Additions
Sometimes, you might find out that a home that was listed as a 2-bedroom with 1 bathroom has an extra bathroom. While having the extra space might be exciting, you need to err on the side of caution. If the addition was not authorized by the relevant authorities, it could end up costing you in several ways. For instance, your local authorities may slap you with hefty fines for unpermitted construction or even force you to completely take down the unpermitted construction if it poses a safety hazard. Even if the unpermitted construction is safe, you might be forced to pay for the cost of getting it permitted. Make sure you do your due diligence to ensure that any additions are permitted.
Odors
Your nose can also tell you a thing or two about a house that you are about to buy. Mold infestation is one of the problems that can be detected by smell. Mold usually smells like wet socks. Depending on how severe the issue is, letting it continue might compromise the structural integrity of the house. Mold can also lead to persistent respiratory problems. Unfortunately, getting rid of them completely is not only difficult but also costly. Therefore, if the smell in the property that you are touring suggests that there is a mold infestation, you need to dig deeper to determine the extent of the infestation.
Integrated Systems and Fixtures
Integrated fixtures and systems include the plumbing system, the electrical system, and the HVAC system, among others. These are quite important issues to consider when viewing a property, and you should not be blinded by cosmetics. For instance, if the water pressure is low, there could be a serious underlying plumbing problem that could cost you a lot to fix. Similarly, if there are signs of issues with HVAC and electrical wiring, you also need to proceed with caution.
Integrated Systems and Fixtures
Overall, it is apparent that although house hunting is an exciting experience, it can also be nerve-wracking. You should take your time to tour the available homes and choose the one that meets your needs and expectations. If you have any doubts, you can ask the realtor involved to provide you with the necessary information.
If you are looking for more details on VA Home Loans, FHA Loans and Self Employed Mortgages, contact me today! Working for you to save you time and money on your next Mortgage in Omaha, Lincoln, and all across Nebraska!
Goodbye Paperwork.
Hello Quick Approval.
Save Your Time & Apply Online. Competitive Market Rates.